About Me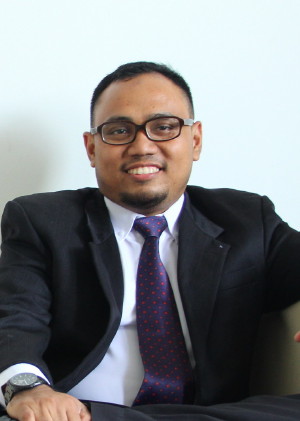 Praktisi & Trainer dalam Bidang Training & Development , Management Development, Human Resources Management, Consultancy, dan Integrated Management System. Pernah bekerja sebagai Trainer/Fasilitator di Consultant Company yang fokus pada metode Experiential Learning. Berpengalaman membangun dan mengembangkan Training Center beberapa Group perusahaan  dengan beberapa bidang bisnis.
Salah satu Finalist Indonesia Human Resources Future Leader (IHRFL) 2014 yang diselenggarakan Majalah SWA (www.swa.co.id)
Setelah terlibat dalam transformasi bisnis suatu perusahaan Manufaktur sebagai  Head of Human Resource Development, saat ini Yudha berperan sebagai Head of HRGA dan QSHE System (ISO 9001 – OHSAS 18001 – ISO 14001) Management Representative di perusahaan Trucks & Heavy Equipment Distributor.
Sebagai Trainer/Fasilitator/Konsultan  untuk  berbagai industri melengkapi expertise, untuk Topik-topik seperti Leadership Training, Supervisory Management,Training for Trainer, Practical Coaching & Counseling, Supervisory Skill Training, Time Management, 5S/5R, Managing Training & Development, Training Need Analysis, Quality Management System ISO 9001 : 2008, Risk Management System ISO 31000: 2009,  dsb.
Perusahaan & Organisasi yang pernah di layani dalam bentuk In House Training, Public Training , dan konsultansi  antara lain PT KMK Plastics Indonesia, PT Hume Concrete Indonesia, PT Hitachi Construction Machinery Indonesia, PT Ajinomoto, PT Filtech Indonesia, PT Taiyo Sinar Raya Teknik, PT Parker Metal Treatment Indonesia, BNI Life Insurance, PT KIA Mobil Indonesia, Bank Rakyat Indonesia, BRI Syariah, PT LG Electronics Display Indonesia, PT JAMSOSTEK, Bank Bukopin, Bank Mandiri, Astragraphia, Plaza Indonesia, PT NABISCO, PT Angkasa Pura, PT Nutrifood, PT Truba Jurong, PT Yamaha Motor Manufacturing Indonesia,TV7, Universitas Trisakti, PT NGK Ceramics, Puri KIIC Apartment, PT Aska International, PT Sanyo Sales Indonesia,  PT Indonakano, PT Idemitsu Lube, PT Mugai Indonesia, PT Meiwa Kogyo Indonesia,  PT Ogawa Indonesia, PT Antang Gunung Meratus, Baramulti Group, PT Haeng Nam Sejahtera Indonesia, PT Panatrade Caraka, dan beberapa perusahaan terkemuka lainnya.
Yudha bisa dihubungi melalui email : yudhaargapratama@gmail.com atau twitter : @yudhaarga