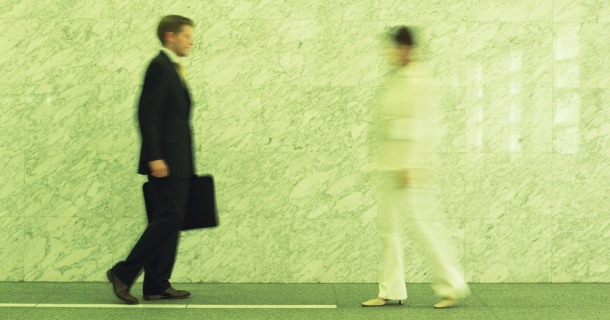 Deskripsi
Benchmarking meningkatkan performace suatu organisasi dengan mengidentifikasi dan menerapkan praktik terbaik yang ditunjukkan suatu kegiatan operasional dan penjualan.
Manajemen membandingkan performance produk atau proses mereka secara eksternal dengan organisasi lain seperti kompetitor dan atau perusahaan terbaik di kelasnya. Secara internal manajemen membandingkan  dengan proses operasi lain yang berada dalam satu
perusahaan  yang melakukan kegiatan serupa.
Tujuan Benchmarking adalah untuk menemukan contoh performance yang unggul dan memahami proses dan praktek  yang membuat performance unggul tersebut. Kemudian Perusahaan meningkatkan kinerja mereka dengan menyesuaikan dan memasukkan praktek-praktek terbaik ke dalam  operasi mereka sendiri – bukan dengan cara meniru, tetapi dengan berinovasi.
Metodologi
Benchmarking melibatkan langkah-langkah berikut:
• Pilih produk, jasa atau proses yang akan dibandingkan;
• Identifikasi daftar Key Performance;
• Pilih perusahaan atau area internal untuk dibandingkan;
• Kumpulkan data performance dan praktek-prakteknya;
• Analisa data dan identifikasi peluang untuk perbaikan (opportunity for improvement);
• Adaptasi dan terapkan praktek-praktek terbaik, tetapkan tujuan yang wajar dan pastikan penerimaan seluruh perusahaan.
Penggunaan
Perusahaan menggunakan Benchmarking untuk :
• Meningkatkan performance. Benchmarking mengidentifikasi metode dalam meningkatkan efisiensi operasional dan desain produk;
• Memahami posisi biaya relatif. Benchmarking mengungkapkan posisi biaya relatif perusahaan posisi dan mengidentifikasi peluang untuk perbaikan;
• Strategic Advantage. Benchmarking membantu perusahaan fokus pada kemampuan kritis untuk membangun keuntungan strategis (Strategic Advantage);
• Meningkatkan level pembelajaran organisasi. Benchmarking membawa ide-ide baru ke dalam perusahaan dan memfasilitasi proses berbagi pengalaman.
Referensi
American Productivity and Quality Center. www.apqc.org.
Bogan, Christopher E., and Michael J. English. Benchmarking for Best Practices: Winning Through Innovative Adaptation. McGraw-Hill, 1994.
Boxwell, Robert J., Jr. Benchmarking for Competitive Advantage. McGraw-Hill, 1994.
Camp, Robert C. Business Process Benchmarking: Finding and Implementing Best Practices. American Society for Quality, 1995.
Coers, Mardi, Chris Gardner, Lisa Higgins, and Cynthia Raybourn. Benchmarking: A Guide for your Journey to Best-Practice Processes. American Productivity and Quality Center, 2001.
Czarnecki, Mark T. Managing by Measuring: How to Improve Your Organization's Performance Through Effective Benchmarking. AMACOM, 1999.
Denrell, Jerker. "Selection Bias and the Perils of Benchmarking." Harvard Business Review, April 2005, pp. 114-119.
Harrington, H. James. The Complete Benchmarking Implementation Guide: Total Benchmarking Management. McGraw-Hill, 1996.
Iacobucci, Dawn, and Christie Nordhielm. "Creative Benchmarking." Harvard Business Review, November/December 2000, pp. 24-25.
Reider, Rob. Benchmarking Strategies: A Tool for Profit Improvement. John Wiley & Sons, 2000.
Spendolini, Michael J. The Benchmarking Book, 2d ed. AMACOM, 2003.
Stauffer, David. "Is Your Benchmarking Doing the Right Work?" Harvard Management Update, September 2003, pp. 1-4.
Zairi, Mohamed. Benchmarking for Best Practice: Continuous Learning Through Sustainable Innovation. Butterworth-Heinemann, 1998.
Sumber : Darrel K Rigby. Management Tools 2007, an Executive guide. 2007
Tulisan ini saya posting juga di web ExcellentBee