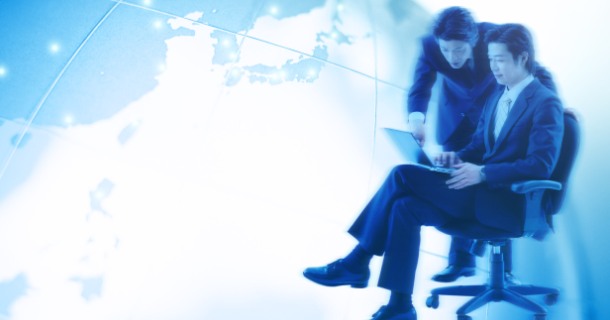 Deskripsi
Customer Relationship Management (CRM) adalah proses yang digunakan perusahaan untuk memahami kelompok-kelompok pelanggan mereka dan merespon dengan cepat-dan pada waktu yang bersamaan, langsung-untuk memenuhi keinginan pelanggan. Teknologi CRM memungkinkan perusahaan untuk mengumpulkan dan mengelola sejumlah besar data pelanggan dan kemudian melaksanakan strategi yang didasarkan pada informasi tersebut. Data yang dikumpulkan melalui inisiatif CRM yang fokus akan membantu perusahaan memecahkan masalah spesifik di seluruh siklus hubungan pelanggan mereka, diawali kegiatan menargetkan pelanggan sampai upaya untuk mendapatkan mereka kembali untuk selanjutnya. Data CRM juga menyediakan wawasan baru yang penting bagi perusahaan dalam perilaku dan kebutuhan pelanggan, yang memungkinkan mereka untuk menyesuaikan produk-produk untuk segmen pelanggan yang menjadi sasaran. Informasi dikumpulkan melalui program CRM sering menghasilkan solusi untuk masalah di luar fungsi pemasaran perusahaan, seperti aspek manajemen rantai pemasok (supply chain management) dan pengembangan produk baru (product development) .
Metodologi
CRM mensyaratkan para manajer untuk:
• Memulai dengan mendefinisikan "titik rasa sakit (pain points)" strategis di dalam siklus hubungan pelanggan. Ini adalah masalah yang memiliki dampak besar pada kepuasan dan loyalitas pelanggan, di mana solusi yang diberikan akan mengakibatkan keuntungan finansial yang besar dan keunggulan kompetitif;
• Mengevaluasi apakah data CRM dapat memperbaiki titik rasa sakit mereka . Hitung nilai informasi tersebut yang akan dibawa ke perusahaan;
• Memilih platform teknologi yang tepat, dan menghitung biaya implementasi dan pelatihan karyawan untuk menggunakannya. Ukur apakah manfaat dari informasi CRM lebih besar daripada biaya yang dikeluarkan;
• Desain insentif program untuk memastikan bahwa setiap personel terdorong untuk berpartisipasi dalam program CRM.
• Ukur progres dan dampak CRM. Secara agresif memonitor partisipasi oleh personil kunci dalam program CRM. Selain itu, tempatkan sistem pengukuran yang tepat untuk menelusuri peningkatan profitabilitas pelanggan dengan penggunaan CRM. Setelah data dikumpulkan, bagikan informasi secara luas dengan karyawan untuk lebih lanjut mendorong partisipasi dalam program ini.
Penggunaan Umum
Perusahaan dapat menggunakan CRM untuk:
• Mengumpulkan riset pasar dari pelanggan, jika perlu secara real time;
• Menghasilkan estimasi penjualan yang lebih handal;
• Mengkoordinasikan informasi dengan cepat antara staf penjualan dan costumer service representative, untuk meningkatkan efektivitas kerja mereka;
• mengaktifkan tenaga penjualan untuk melihat dampak keuangan terhadap konfigurasi produk yang berbeda sebelum mereka menetapkan harga;
• Secara akurat mengukur laba atas program promosi individu dan pengaruh kegiatan pemasaran yang terintegrasi, dan mengarahkan pengeluaran yang sesuai;
• Sumber data tentang preferensi pelanggan dan masalah untuk para desainer produk;
• Meningkatkan penjualan dengan mengidentifikasi secara sistematis dan mengelola memimpin penjualan;
• Meningkatkan retensi pelanggan;
• Mendesain program-program layanan pelanggan yang efektif.
Referensi
Day, George S. "Which Way Should You Grow?" Harvard Business Review, July/August 2004, pp. 24-26.
Dyche, Jill. The CRM Handbook: A Business Guide to Customer Relationship Management. Addison-Wesley Publishing Company, 2001.
Kumar, V., and Werner Reinartz. Customer Relationship Management: A Databased Approach. John Wiley & Sons, 2005.
Reichheld, Frederick F. Loyalty Rules! How Leaders Build Lasting Relationships in the Digital Age. Harvard Business School Press, 2001.
Reichheld, Frederick F., with Thomas Teal. The Loyalty Effect: The Hidden Force Behind Growth, Profits, and Lasting Value. Harvard Business School Press, 1996.
Rigby, Darrell K., and Dianne Ledingham. "CRM Done Right." Harvard Business Review, November 2004, pp. 118-129.
Rigby, Darrell, Frederick F. Reichheld, and Phil Schefter. "Avoid the Four Perils of CRM." Harvard Business Review, February 2002, pp. 101-109.
Sumber : Darrel K Rigby. Management Tools 2007, an Executive guide. 2007